So, the coalition has been successful and Labour hasn't managed to prevent the NHS Health and Social Care Bill from coming into force. Am I surprised? Yes, on a number levels, but also somewhat pleased.
I am surprised that with all the recent headlines about 69% per cent of GPs and hospital doctors being opposed and the stand put up by the Royal College of Physicians that this Bill was not delayed further; I am also surprised at the majority by which is succeeded, 88, in spite of mumblings of discontent from some senior Lib Dems.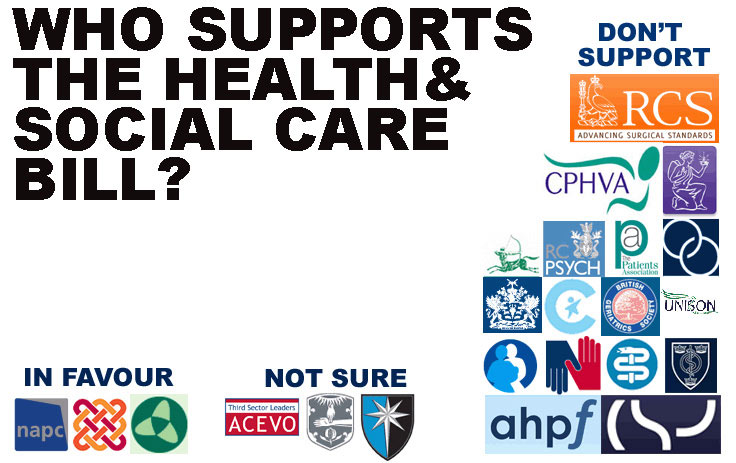 (image source – Guardian)
So, why I am pleased? In my opinion, this really does open up opportunities in healthcare and IT at so many new, different and exciting levels. From the CCGs who will need to commission and review performance of providers whilst keeping a handle on costs, to the providers themselves who will need to improve efficiencies and demonstrate improved levels of care – the sector should be viewed as a key growth market by all vendors that play in it and those that want to play in it.
I hope the Government holds true to its commitment to increase exposure of SMEs to the wider public sector. I am of the opinion that whilst the public sector in part got the UK economy into a spot of bother, it is possibly the public sector that can play its part in stimulating growth and investment in UK business and industry.
But, is it going to be steady as she goes ride form here on in? I very much doubt it. Some unions are already planning their next phase of rallies and objections. So, expect more chest thumping from the likes of Unison.
But I have full confidence that these changes can only be encouraging news for the IT vendors looking for a piece of the NHS pie.
For further reading on the Bill, Mantis recommends:
The Guardian Healthcare Network
And following some interesting folks on Twitter for mixed views, such as: